The rapid development of IoT technology has brought a new look to the smart home industry. The smart home industry has a large user base, a high compound growth rate, and huge market space in the future. Among them, Bluetooth communication has obvious advantages in smart home systems due to its low cost, low power consumption, high speed, high reliability and compatibility, as well as its high popularity in terminal devices.
Currently, a large number of indoor lighting, sockets, switches, remote controls, door locks, curtains, water meters, electricity meters and other equipment can be embedded with Bluetooth modules to get rid of the shackles of cables, making them easier to install and deploy, more portable and mobile, and upgraded to smart devices.

Home products.

These smart lights, smart sockets, smart switches, smart remote controls, smart door locks, smart curtains, smart water meters, smart electricity meters and other products with Bluetooth functions can all be connected to Bluetooth gateways or Tmall Genie and other portals to realize mobile phone

The APP intelligently links the device, and the mobile APP can remotely control its on/off via the network, record usage data, etc.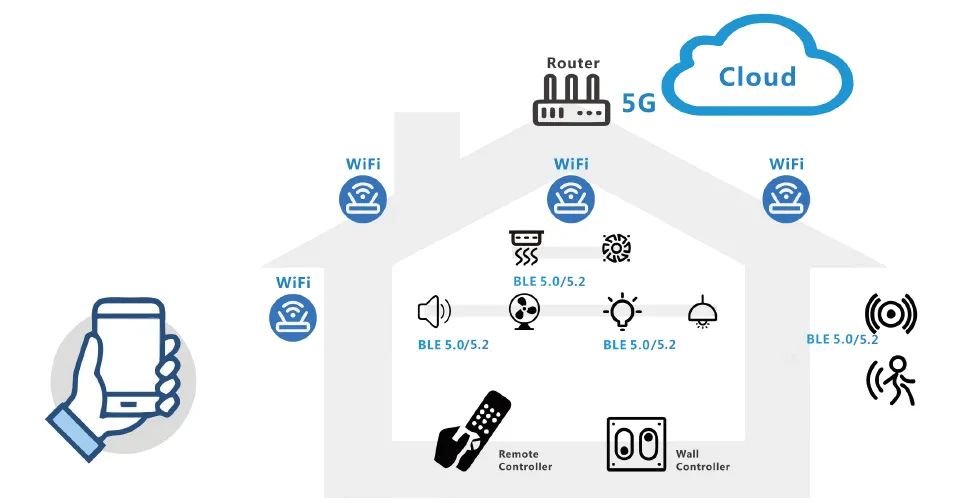 HM-BT2201/02/04 series Bluetooth modules are a series of low-power BLE modules launched by HOPERF based on market demand that comply with Bluetooth 5.0 and 5.2 specifications. It has a built-in ARM® Cortex®-M33 32-bit MCU with a maximum operating frequency of 76.8MHz; the module has a built-in 2.4GHz radio frequency transceiver and an integrated onboard antenna; the module also supports transparent transmission of wireless data through communicating with an external MCU Communication can quickly realize wireless connection and data communication between BLE slave devices and BLE master devices such as mobile phones and tablets. It can greatly reduce the resource occupation of external MCU and shorten the customer product development cycle.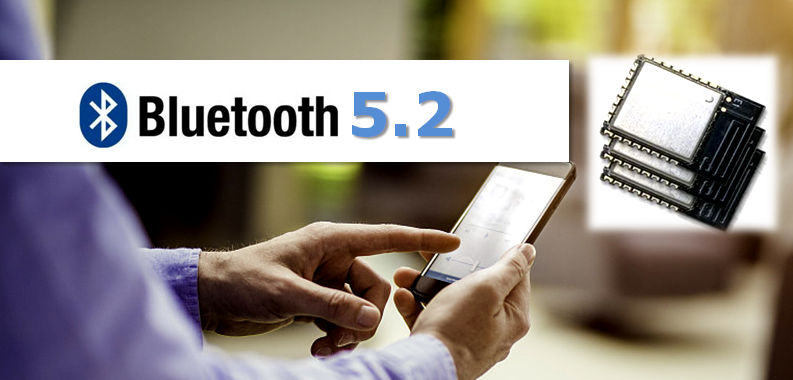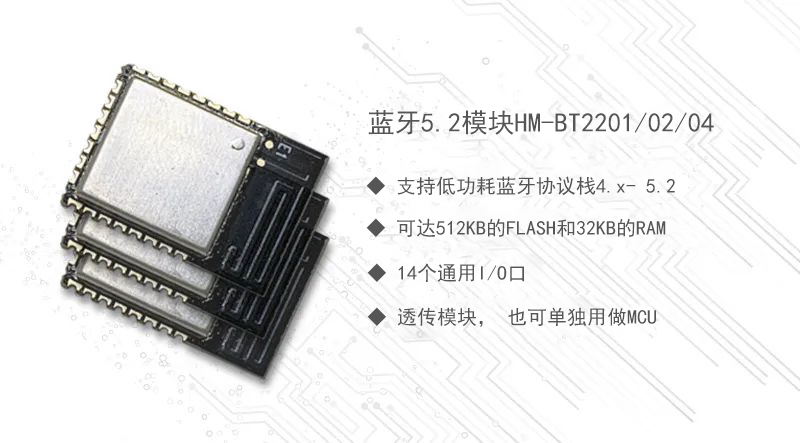 HM-BT2201/02/04 BLE module is used in smart home systems. It uses module AT commands and transparent transmission protocols to shorten the research and development cycle and speed up product launch. It can also be used as a main control unit to save time for the overall solution. Control MCU costs. The module is externally connected to the main control MCU, which can directly control the BLE wireless communication function of the module through the AT command of the UART interface to realize the interconnection between smartphones and terminal devices. Based on the built-in MCU of the module, as well as rich communication interfaces and high-performance hardware IO, it is easy to realize data collection of external sensors and real-time control and linkage of peripherals such as motors and lights.
HM-BT2201/02/04 BLE module can also be used in asset tags and beacons, sports, health, wearable devices, smart homes, wireless remote control, supports SIG MESH networking, building automation and secure access, etc. You can also choose products that better meet your requirements based on the characteristics of different models of Bluetooth modules.
HM-BT2201 supports BLE 1 Mbps and 2 Mbps data transmission, with a maximum transmit power of 0dBm, a receiving sensitivity of up to -99dBm, a built-in CPU clocked at 38.4 MHz, and integrated 352 KB flash memory, making it suitable for cost-critical applications.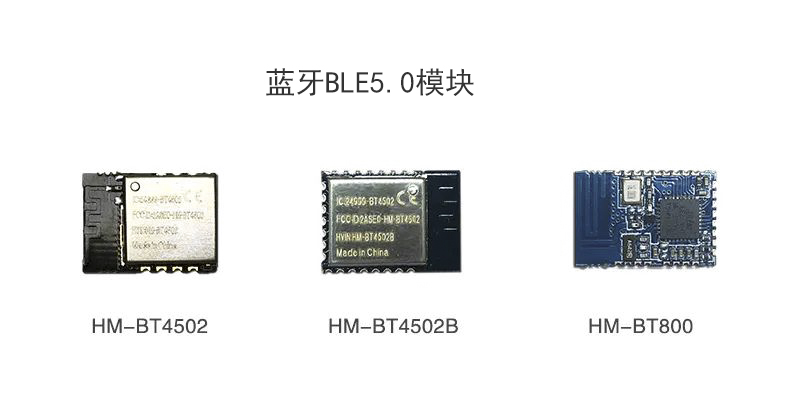 HM-BT2202 Bluetooth transmit power is up to +6dBm (Class2), the CPU is clocked at 76.8 MHz, and it integrates 352 KB flash memory, making it suitable for applications that require more computing power.

HM-BT2204 Bluetooth transmit power is up to +6dBm, supports BLEBLECoded PHY (125 Kbps and 500 Kbps data rates), has a CPU frequency of 76.8 MHz, and integrates 512 KB flash memory, which can realize AOA direction finding function or low-power Bluetooth Mesh node applications.